AAOO
A Joint Venture by LaneAxis and AAOO
LaneAxis is pleased to partner with The American Association of Owner Operators (AAOO) – the fastest growing association for owner operators and small fleets in America – to extend this incredible benefit to all active LaneAxis Network members.
Welcome to your FREE AAOO Membership
LaneAxis and AAOO are focused on providing a wealth of benefits to help owner-operators make and save more money and live healthier on the road.
AAOO's full-price membership fee is
$7.99/month.
So you're saving almost
$100 per year!
Your free AAOO membership will last as long as you are an active Network Carrier.
And the savings don't stop there. AAOO offers a comprehensive package of benefits including
truck and health insurance, tire discounts, business assistance,
and a
fuel card
that saves the average member
$2,500 per year!
See the amazing benefits offered by AAOO then join the LaneAxis Network to get rolling today!

With AAOO's fuel card options, owner operators and small fleets can buy fuel at large fleet prices.  See which option is best for you. Average member savings is $.42 cents a gallon. That's a big bottom line helper!

Get everything you need to start your trucking business including: DOT #, MC #, BOC-3, free get-started guide, & 2 free hours of consulting from experts with our operating packages.

You get access to health insurance designed specifically for you, the driver. You pick and choose what you need and we will build a specific plan just for you!

Our roadside assistance program helps you when you need it most. Whether need a tow or need a replacement key, we can help. Members of the AAOO save $100 a year compared to the non-AAOO price.

Whether you are an owner operator or small fleet trucker, get quality tires for less, when and where you need them.

You are an owner operator or small fleet trucker, we help you get the insurance you need, at a price you can afford. We only work with A rated companies and offer low down payment options.

We offer equipment financing for truckers looking to purchase a new or used truck or trailer. All credit scores are considered.

With the AAOO's ELD partner, you have access to the number one ELD provider for owner operators and small fleet truck drivers.

AAOO has partnered with CDL Legal to provide you with legal protection in any vehicle you drive at a discounted rate (12%) of $34.31 monthly for AAOO members only.

Business, Tax, Accounting Help
Our relationship with Trucker Tax Service allows us to provide services to our members related Tax, Bookeeping, & Payroll Services For Owner Operators and Lease Operators.

Our CSA Safety Management program can manage your BASIC scores, drivers, and vehicles to help them efficiently improve future safety scores.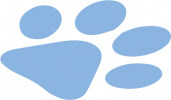 Get affordable accident and illness coverage for any pet that may travel with you on the road.

E-file your IRS HVUT Form 2290 in a few minutes for only $9.90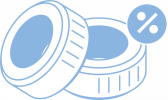 The AAOO's Tire Store, powered by SimpleTire, gives you access to exclusive AAOO discounts through the largest online commercial truck tire store.

Get freshly prepared flavorful meals sent directly to your home, terminal, or any location of your choice!