OOIDA
Hello OOIDA Carrier Members
Welcome to the LaneAxis
Brokerless Direct Network!
Tired of payment delays and disputes?
Sick of Detention Time disputes?
Fed up running deadhead miles?
LaneAxis is a company founded by Trucking veterans who understand the challenges facing independent carriers/truckers.
Our goal is to arm independent truckers – particularly the 97% of carriers that own just a handful of trucks – with the tools and technology to even the playing field with mega carriers – all while cutting costly and often unscrupulous brokers out of the equation.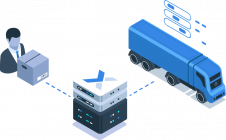 Inside the network you will be able to send and receive unlimited connection requests with shippers. LaneAxis follows up on all connection requests to get the shippers on board.

Once connected, you can negotiate load rates directly with the shipper (total price transparency).

Once the rate is confirmed the payment from the shipper is immediately transferred to an escrow account. Once the POD is submitted, a 24-hour dispute window kicks in.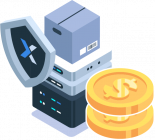 If both sides are satisfied with the shipment and no disputes are raised, then payment is immediately released by the network to the carrier.
In other words, we GUARANTEE payment on all successful loads. No more factoring.
We do stress that building a shipper-direct network is a marathon – not a sprint.
That's why we encourage our early adopters to also take advantage of the Carrier Portal and FreightVISION mobile app. This is both a fantastic fleet management tool and shipper relationship tool. In the portal, you can create shipments, add drivers, assign loads to your drivers (all load details sent straight to the driver via the App).
FreightVISION then provides real-time tracking, instantly uploaded e-docs, free truck-specific navigation, and more. Critically, Carriers will also have their own shareable "tracking link." We encourage all carriers to share this tracking link with their existing shipping customers to help build direct trust and transparency, and also to entice them to be active in the LaneAxis Network.
You can watch this brief explainer
video to learn more about the Carrier/Driver functionality:

Click the button below to get rolling on the LaneAxis platform today at absolutely no cost to you (link to activate carrier page? Just enter your DOT number to get started!
After you have run a few loads through the system, we invite you to provide your feedback on the form below: