Home
Join the First Brokerless Direct Network
Real-Time Shipment Management
Direct Freight Negotiations Between Shipper & Carrier
Network-Guaranteed Payment
The LaneAxis Network and Mobile App
Command Center allow you to build and automate your own
Shipper-to-Carrier direct freight network.

Wave goodbye to freight broker margins of 20-50% and billions in annual managed fees

Empowers Shippers and Carriers to do business directly with each other – marking the end of brokered load boards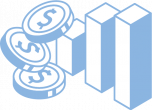 A Network for the Long Haul
Ever-increasing freight & income as the Network expands over time
Full Control of your
Contractual Relationships
Shippers upload their individual contracts which Carriers must accept.
Carriers upload insurance certificate providing proof of auto liability, cargo insurance and other relevant documents. Shippers have instant access once relationship is established.
Transparent & direct rate negotiation between Shipper & Carrier. Payment to Carrier is guaranteed and immediately released once all parties sign off on delivery.
Real-Time Shipment Visibility
via Network Mobile App
The LaneAxis Network Portal and mobile app work seamlessly together to strengthen and secure the Shipper-Carrier relationship.
The Network Mobile App automates load management via real-time GPS tracking, geofence alerts, e-docs with signature capture, in-app messaging, instantly archived records, quantifiable data, and much more.
The LaneAxis Network provides direct connectivity with Carriers, plus the ability to automate control of your contractual relationships.
Features like Filtered Carrier Search and real-time, automated Load Management lead straight to a destination of efficiency, convenience, and cost-savings. Say goodbye to phone calls, paperwork, load boards, and brokers.
LaneAXIS
is integrating the numerous benefits of a Direct Network with the power and protection of a private/public blockchain governed by the AXIS Utility Token.
AXIS Tokens will serve numerous functions, including allowing API access to the blockchain, facilitating transactions and access to data, and as a cost-effective payment mechanism. Drivers also earn tokens as rewards for sharing their location, which they can redeem for cash or valuable perks.
Supply chain data is not always visible, available or trusted. Businesses and consumers now demand product authenticity, traceability, and security. The AXIS Token and blockchain delivers.
Read more…

Increased supply chain transparency

Build a resilient supply chain

Streamlined supplier onboarding

A smarter way to engage in trade
Stay up-to-date with LaneAxis!
Enter your name and email address below to receive regular news
updates, feature stories, promotions, and much more!
Enter your name and email address below to receive regular news updates, feature stories, promotions, and much more!